Island Greetings,
Though in business 12 years, tourism has been a vital part of my life since early childhood!
Growing up in Caye Caulker, Belize ( with my mother, a Belizean school teacher; my father, an adventurous and well-traveled Englishman, and my three sisters ) life was always one big adventure after another!
As a result, even as a child, I knew I wanted a profession in the travel industry! My first calling, at age 6, was to be an airline hostess ( until I took my first International flight at age 16! ); however, with wanderlust still coursing through my veins, it occurred to me that the world would still be within my reach, even if I chose to stay put (most of the time). In fact, personally, I cannot think of a more rewarding profession!
Thus, I am here to share in your adventures. To use the knowledge and experience I have gained in traveling throughout my own country, and many others over the years, to your advantage!
Let me assist you, in making your travels 'treasured ones'!
Sincerely,
Diane

Kayaking
Kayak around the island, or to the Reef and back!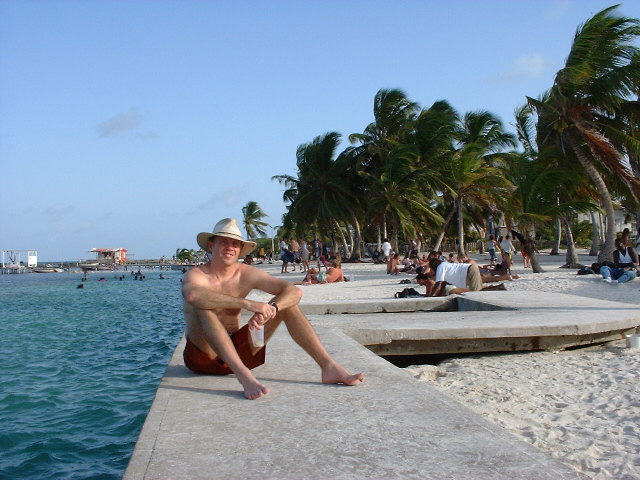 The Split

'Chill out', or make friends at the Split!


Will's Dock

Sunbathe, or read a book off a quiet dock!